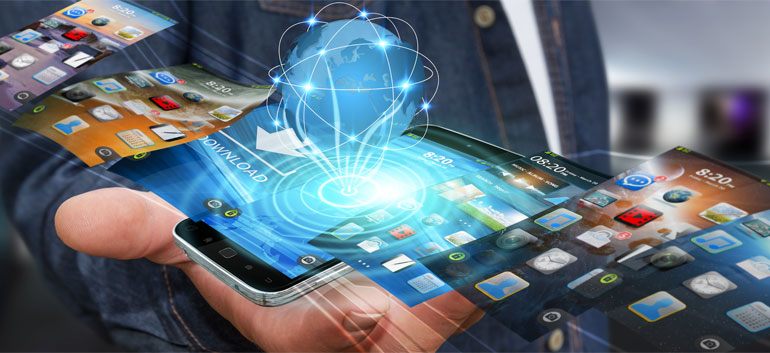 Mobile Application
• IDATABASE
• IPROMO
• BETTING
• SMS APPLICATION
• SMARTPHONE APPS
Want to have your own Mobile App?
Our world is turning digital but more importantly our world is turning mobile. Mobile marketing is changing the marketing sphere and has forced now successful companies to make this paradigm shift in order to keep in touch with their consumers.
Statistics in Mauritius show that the mobile culture is now anchored in our culture. Numbers speak for themselves for Mauritius:

Mobile penetration of 151%
Internet Penetration of 68%
860k social media accounts.
89.6% of users have android devices.
24% of Mauritians have a credit card.
‒ Based on 2020 figures
However, there remain huge technical and financial constraints for companies to engage in the mobile marketing venture. The dichotomy between the mobile industry and FMCG industries is still very strong. For instance, getting connections with mobile operators is very tedious and costly. Also, connections granted are on a continuous basis and bear monthly fees.
We have identified a huge opportunity to help FMCG and service companies to go the mobile way by developing turnkey mobile solutions. To this end one of our strategic growth pillars lie in development of 'ready to use' mobile applications leveraging our aggregator status.
To date, off the shelf services are as follows and there are many more in the development pipeline:
Database communication management by SMS known as iDatabase
Promotions via SMS known as iPromo
SMS betting system – horse and football
We also develop tailor made mobile applications as well as smartphone applications like games, location based system applications.
Besides being closer to your target consumers, the main advantage lie in the cost savings as there are no initial connection fees to be borne and the system is based on a pay as you use concept. See details of the services for tariffs and advantages.